A project for Leipzig Festival of Lights 2022.
A part of our project is an app Augen Auf! designed together with Marc-Andre Weibezahn. All are welcome to participate:
Take a selfie – send it out – your eyes will appear on Augustus Platz during the Leipzig Festival of Lights 2022! Become a co-creator of wir sehen uns frei / we see us free / widzimy siebie wolnymi project. Click here to participate.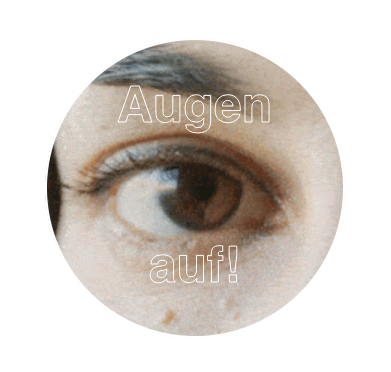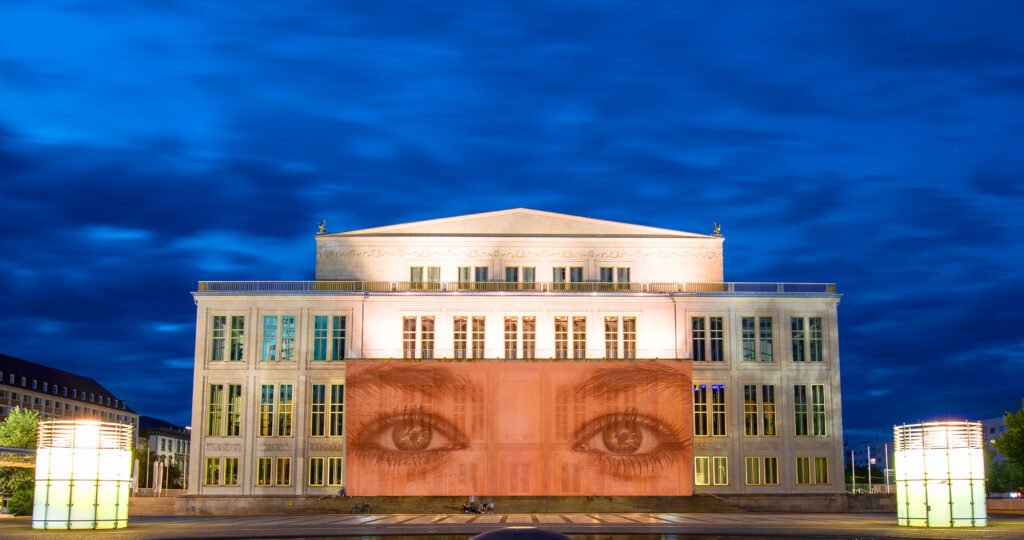 A turn to a family is today perhaps the most needed gesture. A turn to family's unique stories and relationships that are the very core of our community.
Behind the façade we can find square meters of human beings' histories, notes on everyday's happenings, small victories and equally small disasters. Dailiness that builds up our history. Those intimate experiences and small communities has been and always would be the main witness of past and future events. Those histories are the foundation of consciousness of a nation and guard its freedom.
This is why we would like to refer to those hidden and precious stories, cherished and remembered as a nonviolent revolution. I am certain that they are especially needed today, when Europe is collapsing into a war threat once again. We must not forget that now, in 2022, we are as much living history as we were in 1989.
video paintings – R. Sochacki

Video paintings – R. Sochacki
Augustusplatz artistic installation will consist of 3 separate but coexisting projects – one that is based on private and institutional archives with some artistic interpretation of Robert Sochacki. The sound layer will be evolving through the day of the Lichtfest 2022, exploring and transcripting the city's life around it.
The eyes as a metaphor of what happened and what is happening today – and influencing our future. A constant reminder that the people, the society, is not passive, that the eyes are still watching, ready to uncover any abuse they notice. Large-formatted eyes are watching over the video painitgs in a constant mode of vigilance and/or control.
The promenade on the side of the Platz will become an intimate space for meeting with real reflections on our current and past situation. It will provoke the public to think and to play – as the installation will be lighting up each audio point interactively.
This project is based on collaboration and constant collective process between engaged artists, curators, composers, researchers and the production team. We hope that this modus operandi will manifest the flows and interactions that are present in communities, in families, in every relationship that we establish in order to change the world we live in.
video paintings – R.Sochacki

video paintings – R.Sochacki
We give our regards and thanks to: